New Template
07 Jun 2022

1 Minute to read
New Template
Updated on 07 Jun 2022

1 Minute to read
---
Share feedback
Thanks for sharing your feedback!
This page allows you to create/edit CI templates and to create new CIs from a template.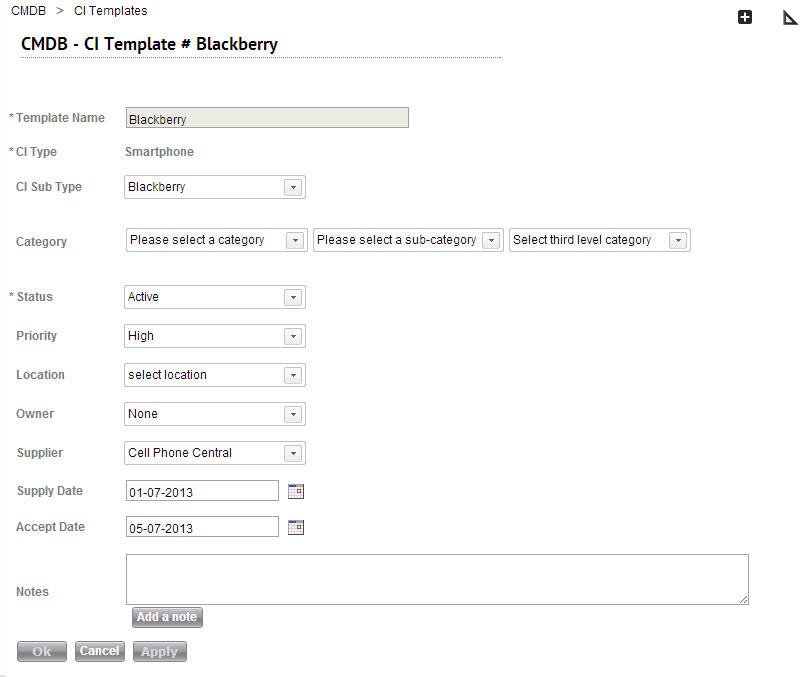 Creating or editing a CI template
Fill in the details that will be shared by all CIs created from this template. This includesCI Type and CI Sub Type (if necessary), Supplier, Category, and any general notes. Fields that will be filled in after the CIs are created, such as Owner and Location can be left blank at this time.
Click Apply after you've finished making changes to this page. Note that the Template Name cannot be changed once the template has been created.
Creating CIs from a template
Once you've saved your template, you can use it to create multiple, identical CIs. To do so, click on the Plus icon

above the form. In a popup window, SysAid will prompt you to enter a range for the CIs you are creating (see image below). The range of numbers will become part of the name of the CIs once they're created. Once you've entered a range, click Create to create your new CIs.
Once your CIs have been created, you'll be able to see them in the CI list. By clicking any CI row entry, you can edit and add more information to that specific CI.
Creating 5 BlackBerry CIs from a CI template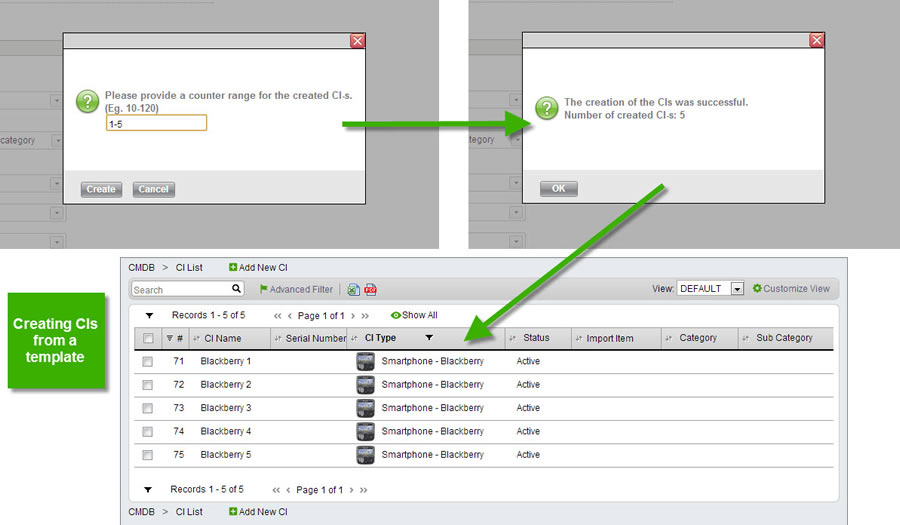 To customize the template form, click the design form icon

. For more details about customizing a form page in SysAid, please go here.
---
Was this article helpful?
---
What's Next