Favorites List
08 Jun 2022

1 Minute to read
Favorites List
Updated on 08 Jun 2022

1 Minute to read
---
Share feedback
Thanks for sharing your feedback!
Creating favorites allows you to easily access any page in SysAid, without having to navigate through the main menu. This page shows you a list of all the pages you have marked as favorites.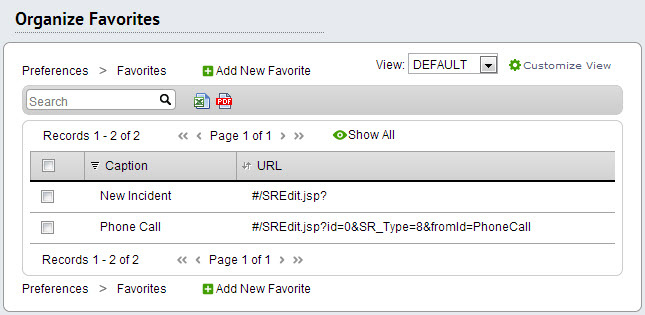 For general instructions for using list pages in SysAid, see Using SysAid Lists.
Default favorites
New Incident
This opens a New Incident.
Phone Call
This is used to quickly open a service record after receiving a Phone Call.
Create and modify favorites
Click

to create a new favorite. Click on the row of an existing favorite to edit it. For more information about creating and editing favorites, please go here.
Favorites created here can be accessed from any page in SysAid by clicking

.
Open favorites menu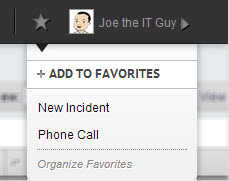 List actions
There are a number of actions you can perform on your list using the actions list. To open the actions list, select one or more list entries using the check boxes at the left end of each row. This opens the actions list: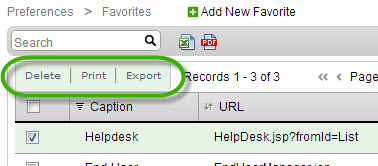 Delete
Delete the selected favorites.
Print
Export the selected favorites to .pdf. You can then easily print them.
Export
Export the selected favorites to .csv. You can then print them, or use the data for further calculations.
---
Was this article helpful?
---
What's Next