Catalog
03 Jun 2022

1 Minute to read
Catalog
Updated on 03 Jun 2022

1 Minute to read
---
Share feedback
Thanks for sharing your feedback!
This page shows you a list of all of your catalog items. A catalog item reflects a certain model of a particular IT device. For example, you could have two types of routers in your organization: model XXX and model YYY. Each router of model XXX would be associated with one catalog item and each router of model YYY would be associated with another.
Some catalog items are created automatically when the SysAid Agent creates asset entries. Others you create manually to reflect the makeup of your IT inventory.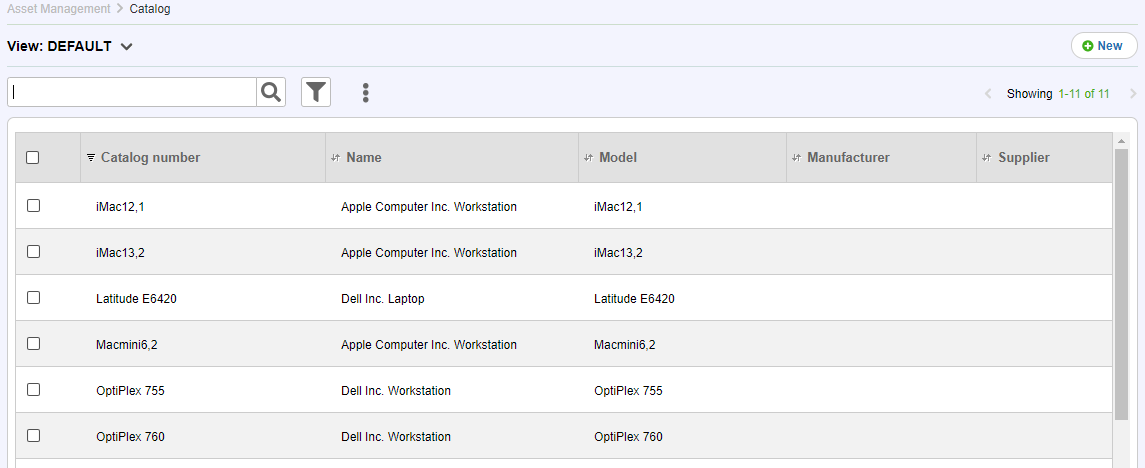 For general instructions for using list pages in SysAid, please go here.
Creating and modifying catalog items
Click

to register a new catalog item. Click on the row of an existing catalog item to edit it. For more information about creating and editing catalog items, please go here.
List Actions
There are a number of actions you can perform on your list using the actions list. To open the actions list, select one or more list entries using the tickboxes at the left end of each row. This opens the actions list: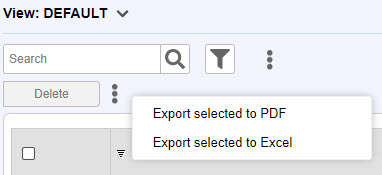 Delete
Delete the selected catalog items.
Export Selected to PDF
Click

and select this option to export the selected catalog items to .pdf. You can then easily print them.
Export Selected to Excel
Click

and select this option to export the selected catalog items to .csv. You can then print them, or use the data for further calculations.
---
Was this article helpful?
---
What's Next