SR Form - SR History
13 Jul 2022

1 Minute to read
SR Form - SR History
Updated on 13 Jul 2022

1 Minute to read
---
Under this tab you can see a list of all changes that have been made to this SR. Click on Incident changed (or the appropriate link, depending upon SR type) to open a new screen with a snapshot of the SR at that revision.
Note: The activities field is not logged in the SR history.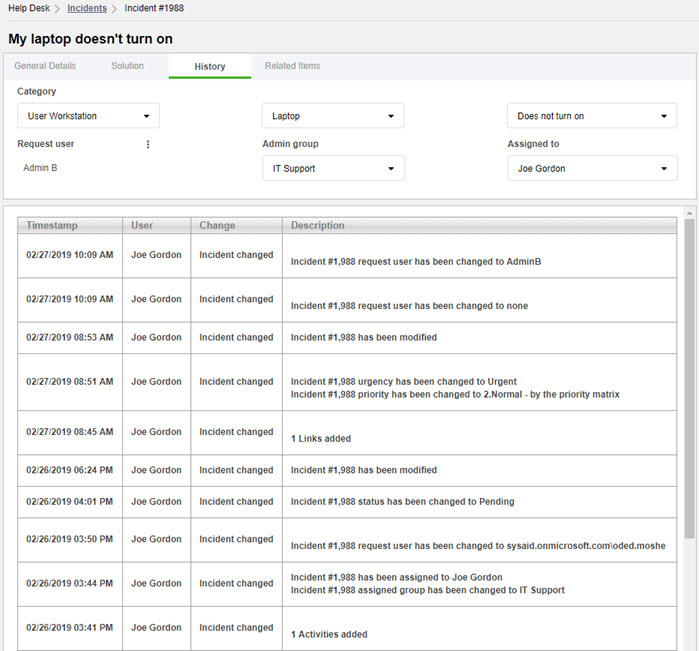 ---
Was this article helpful?
---
What's Next