Requests
06 Jun 2022

1 Minute to read
Requests
Updated on 06 Jun 2022

1 Minute to read
---
Share feedback
Thanks for sharing your feedback!
This list shows you requests. A request is when a user asks something of the IT department that isn't related to a component failure or error, such as a request for permission to access a server.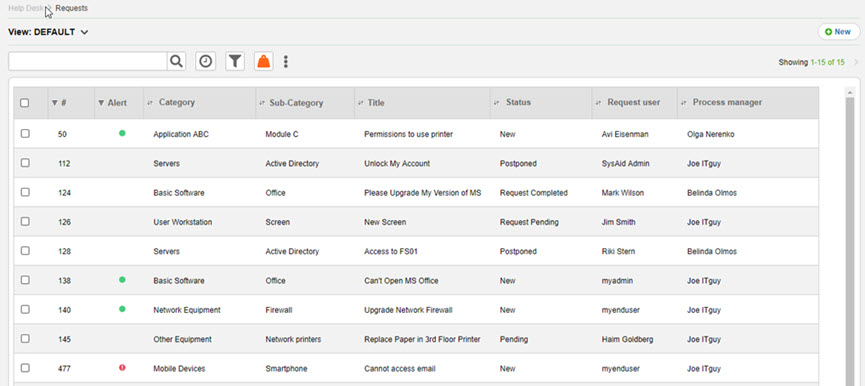 To create a new request, click on

. Click on any existing request to view details for and modify that request.
Go here for complete instructions for creating and modifying requests.
For further instructions for using this list page, please go here.
Unique reference number
Each SR, whether of type incident, change, problem, or request, includes a unique reference number. This number is never reused, even by a different SR type. For example, if you create new incident #15 and immediately afterwards create a new problem, the problem will receive #16.
---
Was this article helpful?
---
What's Next